Have a Nice Day Bodypump™ 60!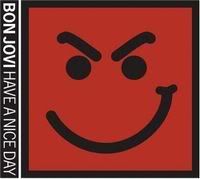 Remember Bodypump 32 and Bodypump 36 well they are back :)
BODYPUMP™ 32
01. Can't take my eyes off you 2 Hot 4 You
02. Haka Maori Chiefs
03. New emotion Maurizzio
04. Keep the faith Bon Jovi
05. Have a Cigar T Sign
06. Larger than life Backstreet Boys
07. Stand by me Chelle
08. Funky cold medina y2k Tone Loc
09. Bailamos Enrique Iglesias
10. The prayer Celine Dion & Andrea Bocelli
One awesome Bodypump that was one fine Bodypump I kid you not :) Michael did and awesome job on that release. The talking point about that release was track number 2 such emotion and debate about one track. Love track the back end of that release from track 8 - 10 still gives me goosebumps.
BODYPUMP™ 36
01. Give Me Tonight 2000 AD Shannon
02. The Race Captain Jack
03. I'm Outta Love Anastacia
04. Moving Up Dreamworld
05. Campione 2000 E - Type
06. It's My Life Bon Jovi
07. Pray Tina Cousins
08. No Sleep N.Y.C.C.
09. It Feels So Good Sonique
10. Ave Maria….Oh Mary Dario F
Loved that release every track is a solid gold track from a Bodypump class. There is not one track on that release that is better than the rest they all are awesome tracks. Champione from that release rocks, The Race is a cool track with car racing sound effects :) No Sleep is a tough shoulder track burning in fact. It feel so Good Sonique is a ab track that has a great ending. Its my life is great track as well.
Love that release :)
Now back to Bonjovi I have been a huge fan of Bonjovi for such a very long time (ever since the early 80's- 1983) when I heard Runaway and simply had to have the cassette for that release. Then in late 2005 came "Have a Nice Day" this CD is up there with "Crush"

Believe it or not when I ordered Bonjovi in 1984 no one ever heard of this group and I was amazed about that.



Trackview of Bonjovi 1984/3:
01. Runaway (Would have been an awesome Bodypump Track.)
02. Roulette
03. She Don't Know Me (Would have been an awesome Bodypump Track.)
04. Shot Through The Heart
05. Love Lies
06. Breakout
07. Burning For Love
08. Come Back
09. Get Ready
40+ Bodypumps later and this is my favorite track 3 ever this track is awesome track and goes now into number 3 for the "Best of 60's Series of Bodypump" It is up there now with Enter the Sandman from Bodypump 43 and Jump - Vanhallen from Bodypump 39.

That is the best track 3 in such a very long time. Good work to the Glen Ostergaard for that track. I was singing like you would never know to that track I have not done that in a long time. Would have loved to see it with no breaks that would be wicked!